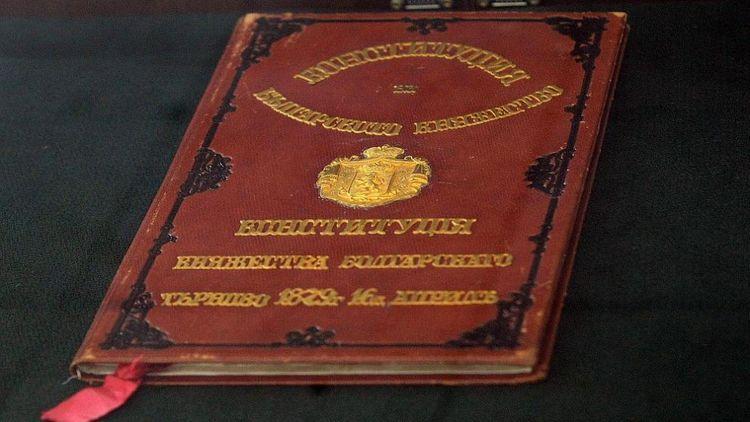 Exhibition marking 140 years since the adoption ofthe Turnovo Constitution was presented in the European Parliament on September 10.
The event in Brussels was attended by the Speaker of Bulgaria's Parliament Tsveta Karayancheva and European Parliament Speaker David Sassoli.
Karayancheva presented Sassoli with a luxury copy of the Turnovo Constitution and invited him to visit the Bulgarian Parliament.
The guests of the exhibition were greeted by soloists of Plovdiv Opera.