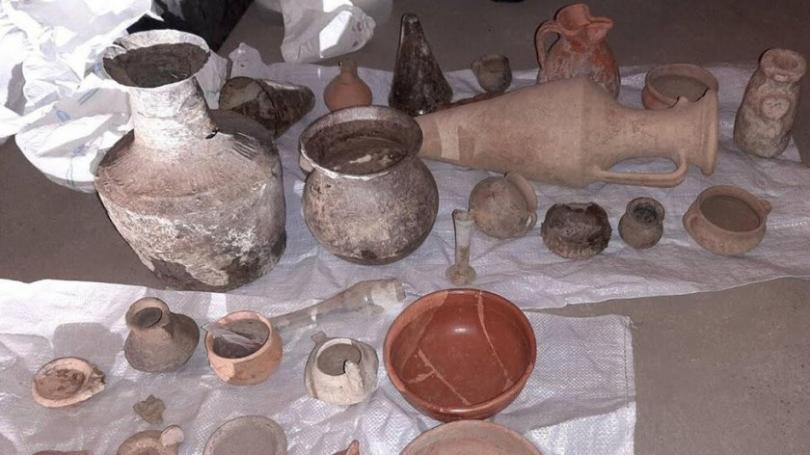 An international police operation coordinated by Europol has led to the arrest of eight members of a crime gang that ransacked ancient sites in Bulgaria and trafficked stolen archaeological goods whose total worth exceeds several millions of euros.
Five suspects have been arrested in Bulgaria and three in the UK in an operation in which about 4,600 archeological artifacts worth more than several million euros were seized, Europol said in a statement.
Nicknamed Operation MEDICUS was led by the General Directorate for the Fight against Organised Crime of the Bulgarian Ministry of Interior together with the British Metropolitan Police and the German State Criminal Police of Bavaria (Bayerisches Landeskriminalamt).
Five suspects were arrested in Bulgaria, and three in the United Kingdom as they entered the UK with a significant quantity of archaeological material concealed within a hide in their vehicle.
Among the trafficked items were ceramics, glass funeral urns, lamps, arrowheads, spears and ancient coins. Most of the seized items date back to the Roman period. Furthermore, some other artefacts belong to Bronze Age, early Iron Age, Middle Ages and Ottoman period.
The illegally excavated archaeological goods were brought out of Bulgaria and smuggled into the UK by means of private transport operators. Germany was their preferred transit country.
source: BGNES