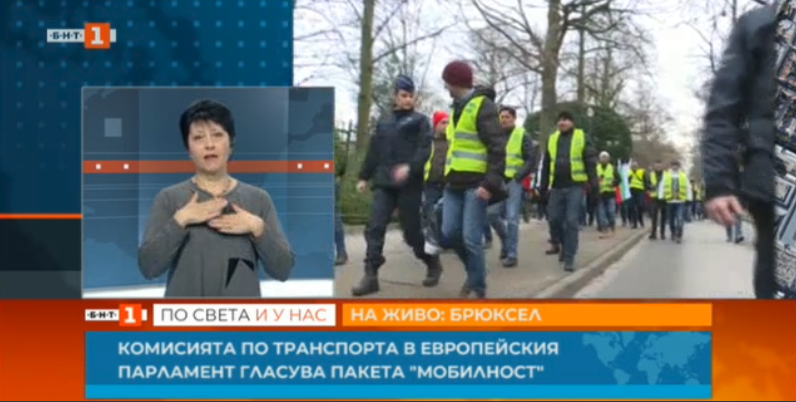 The European Parliament's Transport Committee on 10th of January rejected two of the three reports from the Mobility Package and supported the proposal that freight trucks in the European Union should return every three weeks to the country of registration of the company. While MEPs were voting the package, hundreds of road hauliers from Bulgaria, Romania, Poland, Lithuania and Hungary protested in the square in front of the European Parliament.
The interpretations of what MEPs voted today are different. Of the entire Mobility Package, two reports were rejected and one of them was approved. During the meeting of the Transport Committee, there were representatives of trade unions of Western carriers. They were extremely pleased with the rejection of these two reports because they contained demands that were in line with the countries from Eastern Europe, ie the Bulgarian demands. And they interpreted the vote in the Committee as their victory and defeat for Eastern Europe, because the rejected reports also included the proposal for drivers to be able to use their weekly rest in the cabins of their trucks.
On the other hand, Bulgarian MEPs also saw the vote as victory, because by voting only one of the reports, the legislative procedure stops, which is a good option for Bulgaria.
According to the Transport Minister, if by 31st of Janaury there is no decision on how the legislative procedure will continue, this Mobility Package will remain for the next parliament, which coincides with the demands of Bulgaria.
Today, the transport committee coordinators tried to see if it was possible for package to enter the Plenary with only one report adopted from the whole package, but they could not agree. This will be decided next week during the Strasbourg session.