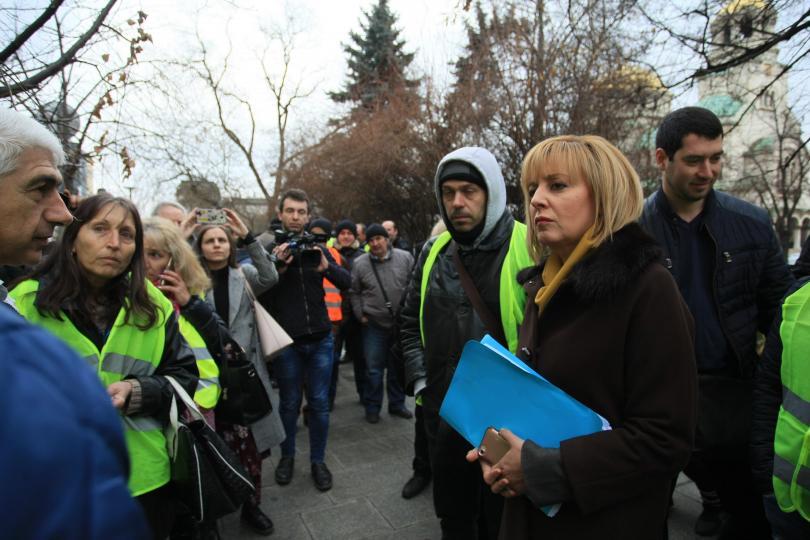 Drivers from the metropolitan public trasnport put on yellow vests and protested outside the building of the municipality in Sofia on 27th of February. They are dissatisfied with the low pay, lack of staff and heavy working conditions.
The protesting drivers were invited to today's regular meeting of the Standing Committee on Transport and Tourism. In addition to the representatives of the municipality, the talks were attended by many NGOs. Ombudsman Maya Manolova insisted on adequate decisions on behalf of the municipality on the case. Municipal councilors of the opposition Bulgarian Socialist Party (BSP) stood behind the demands of the drivers. The problems in Sofia's public transport were discussed for hours. Decisions are expected within two weeks.
Martin Aleksandrov, tram driver: Now they cannot make a decision, probably will not make it soon, they offer from the middle of the year, a possible increase in the salaries, but it has not yet been decided. Currently the salary is 950 BGN and 10% increase comes into force as of February 1st, which makes it 1,045 BGN, which is still far from the average salary for Sofia.

Ekaterina Yordanova, Chair of the Standing Committee on Transport and Tourism: This topic will not end here, nor the topic of what decisions we make for night transport and how we will respond to all requests, as always, this committee will make decisions based on analyses.