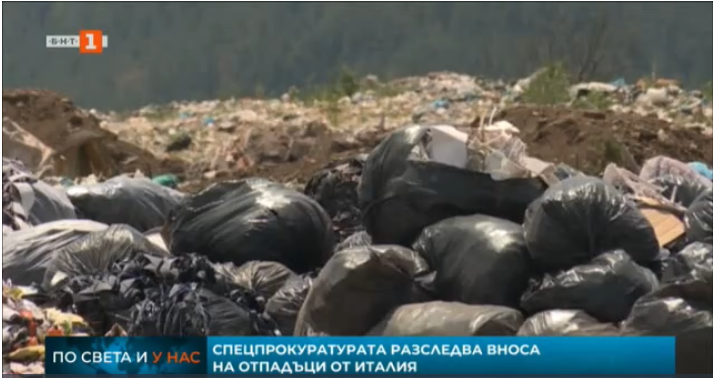 Bulgaria's Prosecutor's office on May 29 pressed charges against the Deputy Environment Minister, Krassimir Zhelyazkov, and the businessmen Bobokovi brothers.
The other three, who were detained during the same operation, including the former head of the environment inspection in Pleven, have also been charged and are held in custody for 72 hours.
The investigation is against an alleged organised crime group involved in illegal import and processing of hazardous waste in Bulgaria.
The Prosecutor's Office is expected to give more details on the investigation and the evidences tomorrow.
On Sunday, it will become clear whether the six detainees will be remanded or not.
At the moment, it is claimed that Bobokovi brothers took advantage of their acquaintance with Deputy Minister Zhivkov and thus the import of waste was carried out.
Bobokovi are considered some of the richest people in Bulgaria. They have a business with motor oils and a business with the production and recycling of accumulators and batteries. The brothers finished the construction of the multifunctional hall in the city of Rousse, but then their share was sold to the state.
As regards the arrested Deputy Minister, there was evidence that he influenced his subordinates in order for the import of waste from Italy to pass in Bulgaria without hindrances.
Zhivkov is alleged in forcing companies that generated hazardous waste to hand it over to the battery plant in Montana.
The scandal with the waste started in December last year, when Italian carabinieri seized a train with waste destined for Bulgaria. After that, the Ministry of Interior and the Prosecutor's Office discovered dozens of landfills in Bulgaria. The waste from these landfills was supposed to be burned in the TPPs.