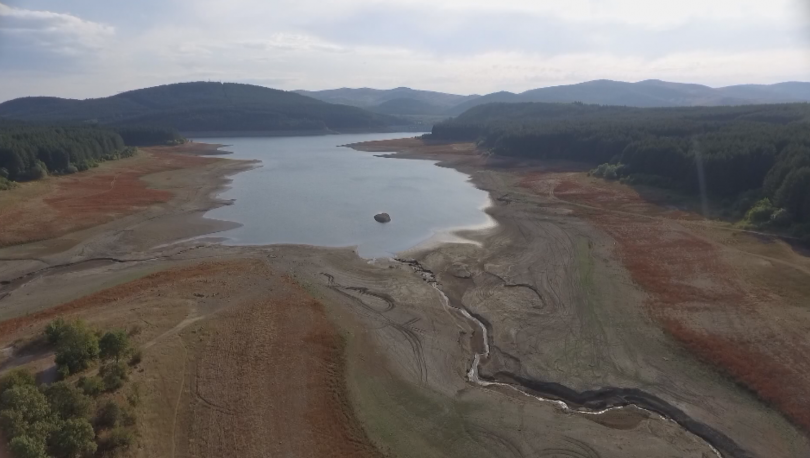 Deputy Minister of Environment and Water Krasimir Zhivkov on January 13 was called in for questioning by the Specialized Prosecutor's Office in connection with the water crisis in the town of Pernik.
At this stage he is only a witness.
In November 2019, in the absence of the then environemtn minister Neno Dimov, Krasimir Zhivkov corrected the schedule of the water supply and sewerage operator and reduced the permits for the use of technological minimum of the steel manufacturere "Stomana Industry". He subsequently banned the supply of water to the steel processing company.
So far, the only official charged in connection the water crisis in Pernik is Neno Dimov who resigned from the post of environment minister and has been remanded.
***
Bulgaria's Minister of Environment and Water, Neno Dimov, on January 10 was accused of deliberate mismanagement. According to the evidence gathered by the Prosecutor's Office, for more than a year and a half since the beginning of 2018, Neno Dimov, was informed monthly by the head of the Water Supply and Sewerage company in Pernik about the state of Studena Dam and the decrease of water quantities in it.
Prosecutors say Dimov should have banned the use of water for iindustriaat purposes at that time, but he did not. On the contrary, every month he authorized the use of water by steel manufacturer "Stomana Industry" as well as by District Heating company in Pernik, thus causing a water crisis. According to the prosecution and the evidence that has been gathered, there are even months in which he confirmed the use of more than the required quantities of water.