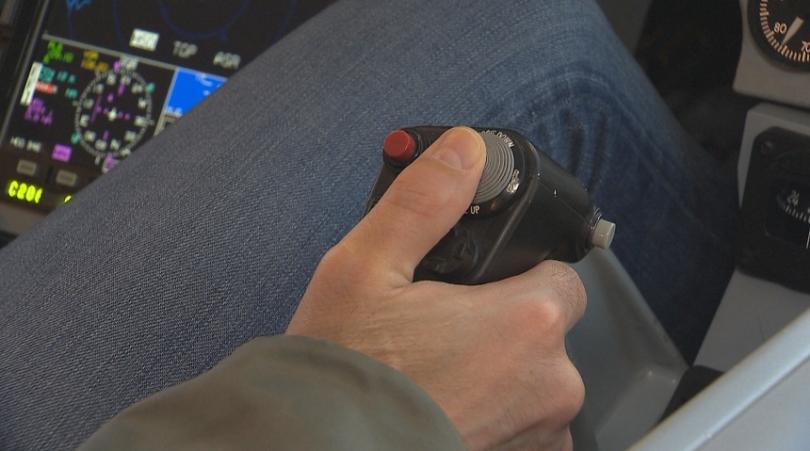 Pilots who will first undergo training on the new F-16 block 70 fighter aircrafts have not yet been selected, Defence Minister Krassimir Karakachanov told the Parliamentary Defence Committee on 14th of March. He has explained that the talks with the US about the transaction price and the delivery dealines of the eight machines continue.
The training simulator for the pilots of F-16 was presented for the first time in our country today.
Three are the key requirements set by Bulgaria to finalize the F-16 deal:
Krassimir Karakachanov, Minister of Defence: The approximate price, voted by parliament at 1.8 billion. We want to carry out the maximum part of the aircraft maintenance in Bulgaria. The delivery term we have set for 24 months can be deferred for a further year.
The Minister explained that after the negotiations between the governments of Bulgaria and the USA are completed, the deal must be approved by the American Congress.
MPs from the parliamentary defence committee have asked the defence minister if the selection was ready for the pilots who will first undergo training in the United States for the new fighter jet.
The minister explained the selection procedure had not started yet.
Lockheed Martin, the producer of F-16, told BNT that they were ready to start training Bulgarian pilots immediately.
James Robinson, Director at Lockheed Martin: We think pilot training will last approximately one year for experienced pilots, and 2 years for younger pilots.
Today, Lockheed Martin presented the F-16 training simulator.
One of the great advantages of F-16 is its weapon system, to which the plane owes its nickname "Viper".