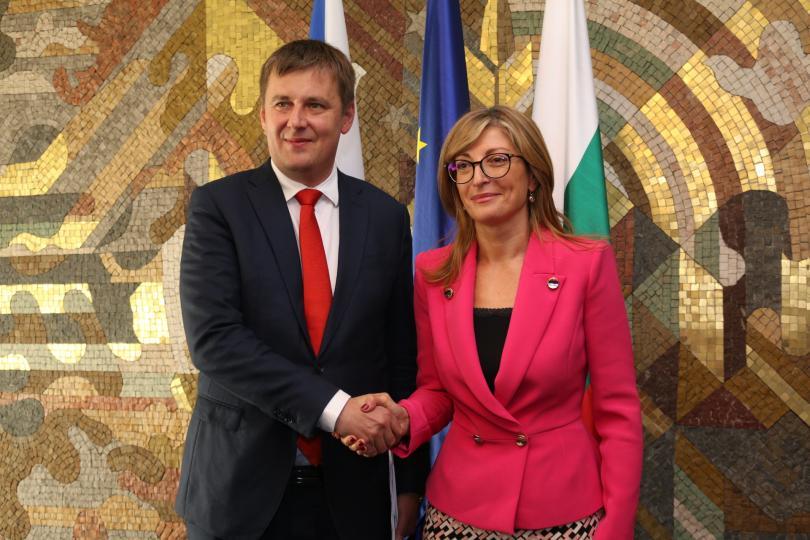 Czech Foreign Minister Tomáš Petříček is on a visit to Bulgaria on November 5.
In a meeting with Bulgaria's Foreign Minister Ekaterina Zaharieva he commented on the topic of Western Balkans integration to the EU. He said that necessary steps needs to be done to support the Western Balkans to start negotiations for EU accession.
The two countries agreed to deepen economic cooperation and joint projects in the IT sector, to green investments in high-performance industries. According to him, Europe should play a role in stabilizing the region.
In a meeting with Prime Minister Boyko Borissov, the discussion highlighted the serious work of Bulgaria in the security of the external border of the European Union.
The PM assured the guest that the Czech Republic is an important partner of Bulgaria in the EU and an ally in NATO.
During his meeting with President Rumen Radev, Petříček confirmed the Czech Republic's support for Bulgaria's efforts to achieve full-fledged European integration - the country's accession to Schengen, the Organization for Economic Co-operation and Development, and the abolition of the Mechanism for cooperation and verification.