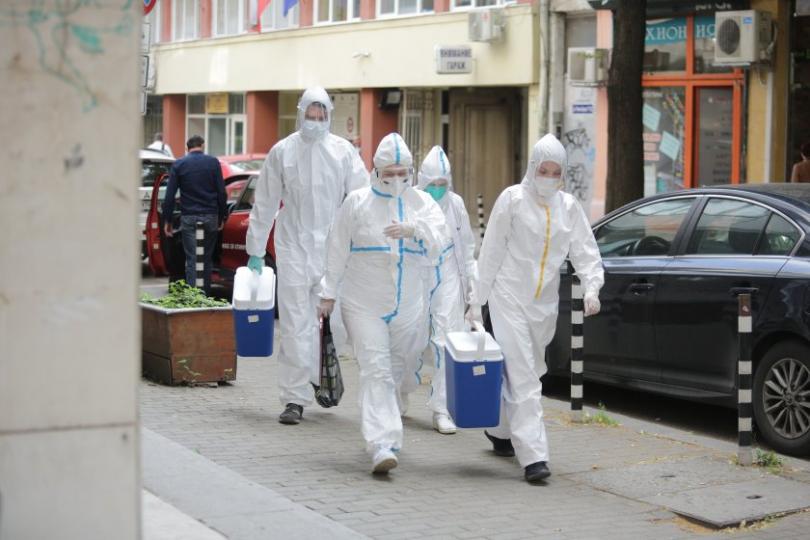 60 new cases of COVID-19 were reported in the Bulgaria's capital city of Sofia over the past 24 hours, which means diffuse spread of the infection, Regional Health Inspectorate in Sofia told BNT on June 26.
In various places in the city, small family outbreaks have occurred with no contact between them, the health authorities explained.
There has never been a clear outbreak outlined in Sofia. The clearest cluster spread was in April in Fakulteta and Filipovtsi neighbourhoods.
In recent days, the capital has seen an increase and even a sharp jump in the number of cases.
According to the RHI order, all general hospitals in Sofia should be ready to admit patients with COVID-19.
166 new cases were confirmed in the country over the past 24 hours from more than 2700 tests. The total number of coronavirus cases is 4,408 people since the beginning of the epidemic. 384 patients are hospitalized, 16 are in serious condition. There are 2 more deaths overnight. The total number of fatalities in the country to date is 211.
Due to the growing number of people infected with COVID-19 over the past two days, the government extended the epidemic emergency situation until July 15.
New outbreaks, search for contacts of infected, closed administrations and institutions due to identified coronavirus infections were among the factors leading to the decision.
Health authorities said that no new measures will be introduced and the former restrictive measures won't be reinstated but the effective ones will stay in place.
Wearing protective face masks in closed public places is mandatory, the ban on entering Bulgaria and quarantining people from countries with a high degree of infection, work from home, where possible, physical distance and disinfection remain in effect.