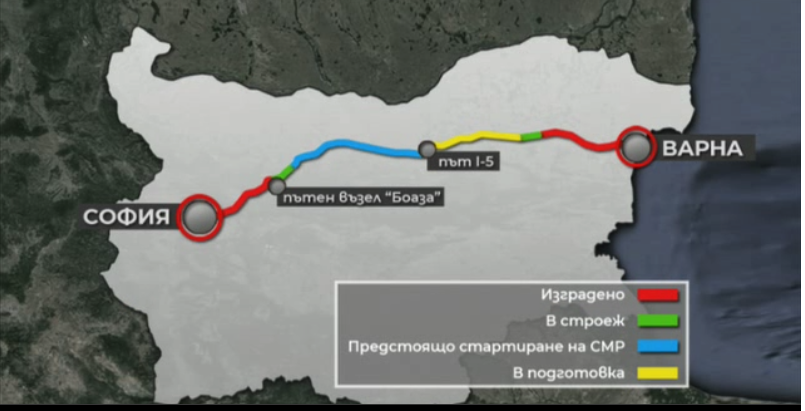 Bulgaria's PM on 23rd of April turned the first sod at the new stage of the construction of Hemus motorway. The new section will connect Boaza and the road Rousse-Veliko Turnovo.
The PM also inspected the progress on the construction of the 10 km long section between Yablanitsa and Boaza. He said that the construction of that section was fulfilled at 78%. The cement cover will be placed by 15th of May and then three layers of asphalt will be applied. The plan is that section to be launched in September earlier than planned.
PM Borisov said that the completion of the construction of Hemus motorway will result in increase of the country's GDP by 10%to 20%.