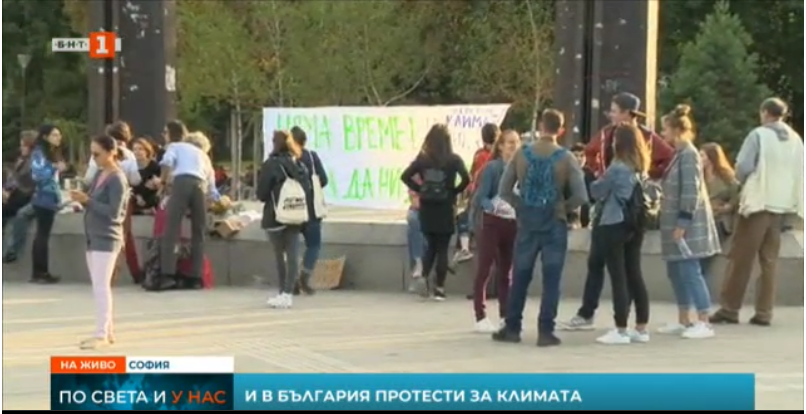 Climate protests were held in several cities in Bulgaria on September 20.
The most famous eco-activists in Bulgaria did not take part in the strike in Sofia. The presidents of well-known and large eco-organizations were not at the protests. The poster of the protesters said: "No time, we have to care". They walked from the National Palace of Culture to the Council of Ministers.
Viktor Mihailov, International Activist Association "Fight for Existence": We have gathered today to demand that a climate state of emergency be declared. Mass mobilization is required for the members of the public and at political social media level, as well as educational. We are here because there really is no time, we need to move towards a carbonless future. There is no room for dirty coals that pollute our environment because we may already have crossed the boundary where climate problems could be irreversible.