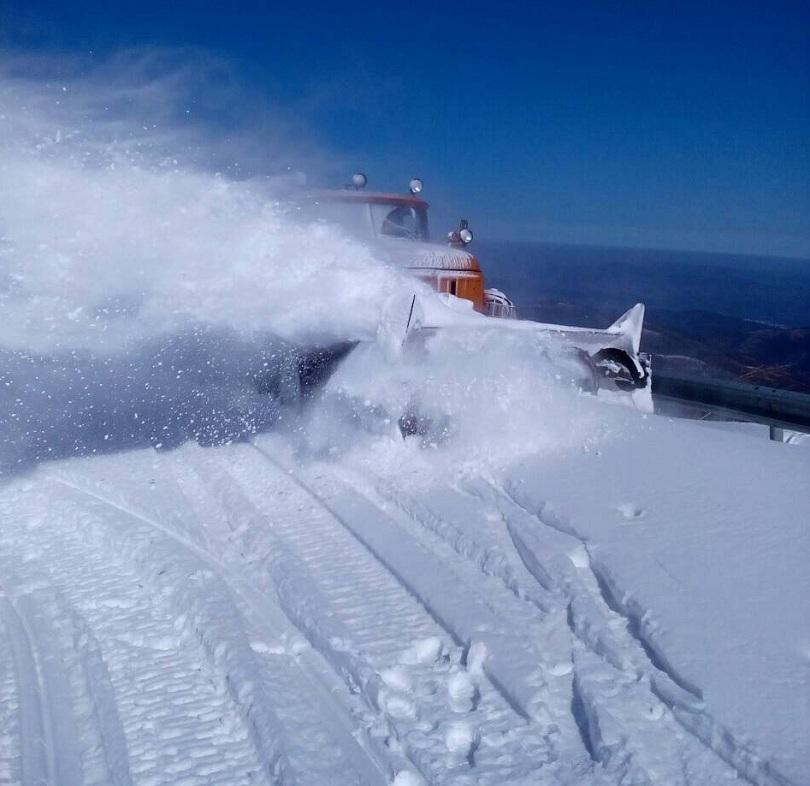 The clearing of snow in Troyan pass began. The aim is to gradually restore the traffic on the road II-35 Troyan - Karnare as soon as possible, depending on the weather conditions.
In the winter months, the traffic through the highest mountain pass was limited to ensure safety of the drivers due to the strong winds, snowfall and snowdrifts to a height of 3-4 metres at some places.
The clearing of the road from the snow is done by specialized machines – rotor-type snow ploughs, graders and so on.
Restoring the traffic through Troyan Pass will make it easier for drivers from Lovech and Plovdiv, as well as for the connection between North and South Bulgaria.
Troyan Pass, is a mountain pass at an elevation of 1.520m (4,987ft) above the sea level, situated in the Balkan Mountains (Stara Planina), Bulgaria. The pass is traversed by the Road 35.
The road over the pass connects Troyan and Karnare on the Karlovo Plain. The pass is on one of the main roads connecting Northern and Southern Bulgaria. This was the Roman Via Trayana (Trajan road).
Close to the pass there is a monument dedicated to the liberation battle of the Bulgarians on the peak of Goraltepe (from Ottoman Rule), a 15-minute hike to the east of the pass. It is accessible via a narrow paved road.