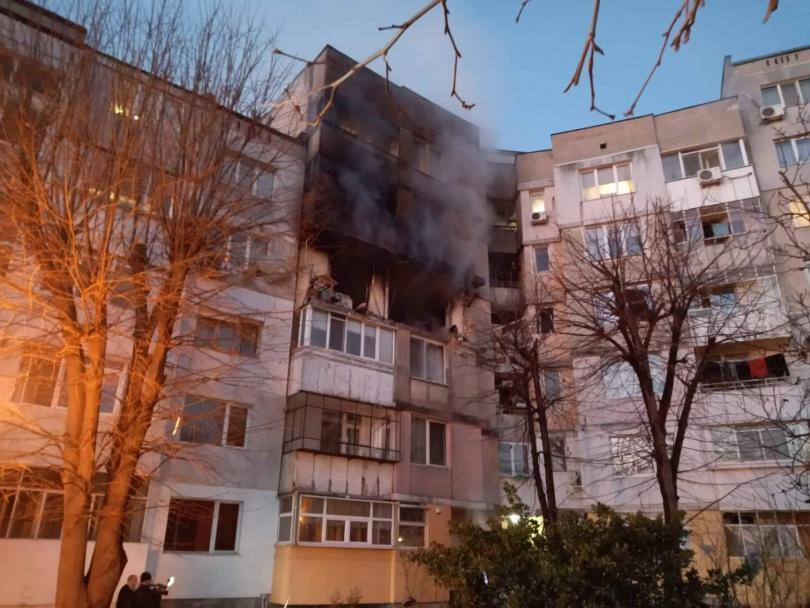 Two people were killed in an explosion in a residential building in Bulgaria's coastal city of Varna on January 13. One of the victims is a 53-year-old woman who lived in a next door apartment. Seven people are in hospital. The causes of the incident are being investigated. Police are looking for the owner of the flat that was blown up.
The fire engines and police cars have already left the scene of the explosion, but investigators are still there. The area around the block is cordoned off. There are debris on the ground.
The situation is critical because several families are left homeless.
The investigation is under the supervision of the Varna District Prosecutor's Office. DNA test will identify the two people who were killed in the blast.
A 66-year-old man living in one of the apartments was spotted carrying baggage late last night. He is a former military man, then worked in the police from where he was disciplined for corruption in 1995. He is wanted by police. According to unconfirmed information, his name is Veselin Dimitrov.
A powerful explosion shook a block of flats in Vladislav Varnenchik residential area in the coastal city of Varna in the early hours on January 13.
An 81-year-old woman was most seriously injured in the blast. She was admiited in a very serious condition at Varna Military Hospital.
Also injured is a 70-year-old woman who is in stable condition and is likely to be discharged in 2 days.
The 3 children injured in the incident were admitted in St. Marina hospital. They are 4, 12 and 17 years old. Their condition is stable. They will be monitored within the next 48 hours.