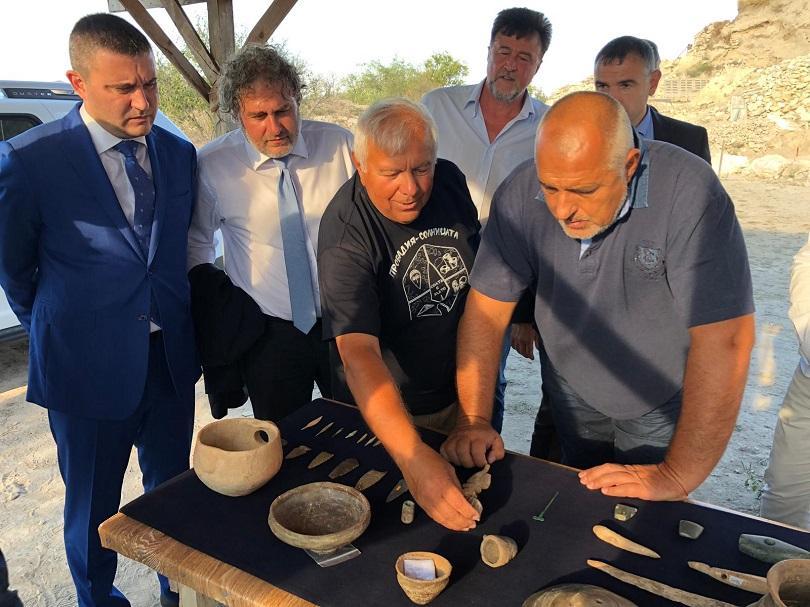 The Bulgarian government will provide additional funding to complete the archaeological research of the Provadia-Solnitsa settlement mound, Bulgaria's Prime Minister Boyko Borissov said on October 3 during a visit at Provadia's salt spring prehistoric centre, in Varna district, Northeastern Bulgaria.
This is the only deposit of rock salt in Bulgaria. Near the centre of the salt mirro, there is a prehistoric settlement mound and a Thracian tombstone above it.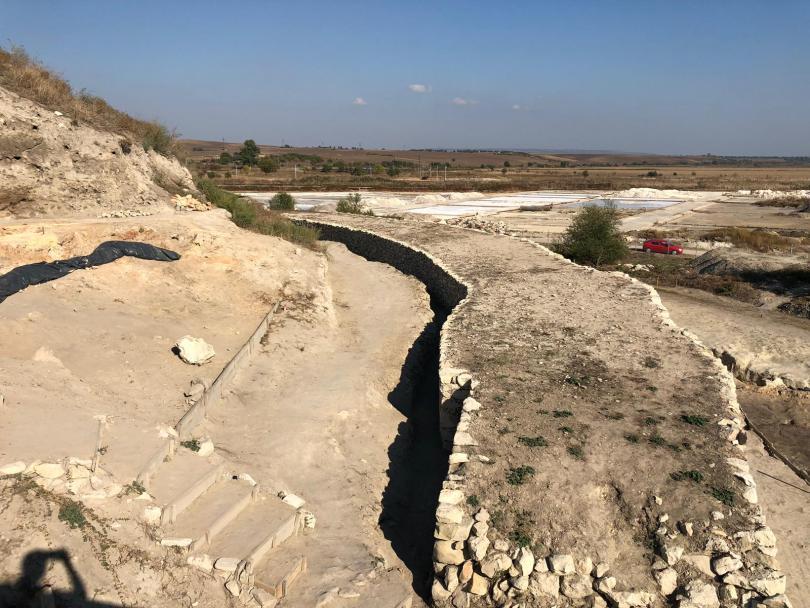 The prehistoric site represents the remains of the oldest salt production centre in Europe (5500 - 4200 BC), which became the first prehistoric town in Europe (4700-4200 BC).
It consists of a stone walled settlement, a salt production complex, a ritual field and necropolises. It covers an area of about 200 decares.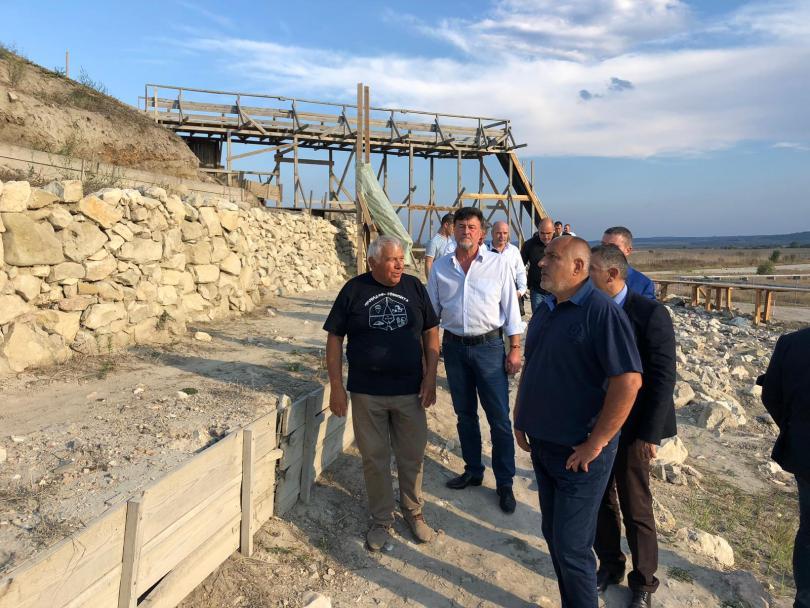 "I am very pleased with the archaeologists, we are working very hard," Prime Minister Borissov said stressing the importance of archeological studies being carried out in many places in the country.
The PM instructed the Minister of Culture Boil Banov together with the Minister of Education Krasimir Valchev to consider the possibility of training restorers, as there is a shortage of such specialists.
The prehistoric site was also visited by the Finance Minister Vladislav Goranov.