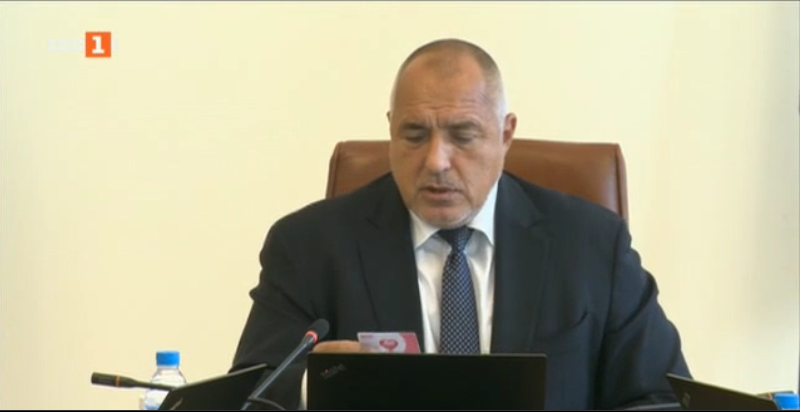 Prime Minister Boyko Borissov filled out an organ donor card, joining the national campaign launched yesterday (November 5) to promote public awareness about organ donation and transplantation.
Currently, 1,151 people are in need of transplantation, Health Minister Kiril Ananiev said at the start of today's government meeting. He handed out to all cabinet ministers donation cards, calling on them, with his personal example, to support the campaign.
Boyko Borissov, Prime Minister: I've done it already. The most modern transplant operations are performed in Bulgaria. We have wonderful surgeons. Some say that because of prejudice, donation is not at all developed in Bulgaria. I would put it differently. Successful donor campaign or surgery - part of you continues to live. Not only you save a life, but some part of you continues to live. What is the problem with prejudice - none. At the same time, 1,000 and more people are waiting.
Kiril Ananiev, Minister of Health: We want to launch a discussion in the public, a discussion in the family, a discussion in schools, universities and all other communities, to help people, to give them a chance to live. This card has no legal force, but it does allow a person to express their desire to be a donor, which will allow family members and loved ones to make an informed decision whether their family member to donate or not.