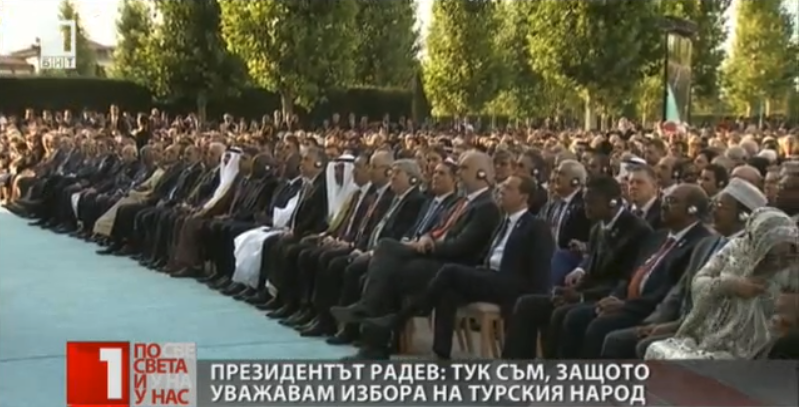 Bulgaria's head of state, President Rumen Radev, on 9th of July attended the inauguration ceremony of Turkey's President Recep Tayyip Erdogan, who was sworn in as president of Turkey after his election victory last month. Radev was the only president of an EU Member State among the guests.
Radev explained that he is participating in the ceremony because he seeks to build a relationship of mutual trust and respect with the presidents of all neighbouring countries. He reminded that in the nowadays realities, and especially in our region, good neighbourliness plays a key role in the preservation of peace and stability.
According to him, Turkey is Bulgaria's largest trading partner outside the European Union, and the South-East Gate of Europe, which currently holds the migratory pressure.
Rumen Radev, President of the Republic of Bulgaria: I have repeatedly paid attention to the unacceptable interference of Turkey in Bulgarian elections and in our religious affairs, but I am convinced that non-interference in domestic affairs is the basis of good neighbourliness. I am here because I respect the Turkish people and I expect the same from our neighbours. Following the catastrophic failure of our energy policy, Turkey is also becoming a decisive factor in the reliability of our energy security.