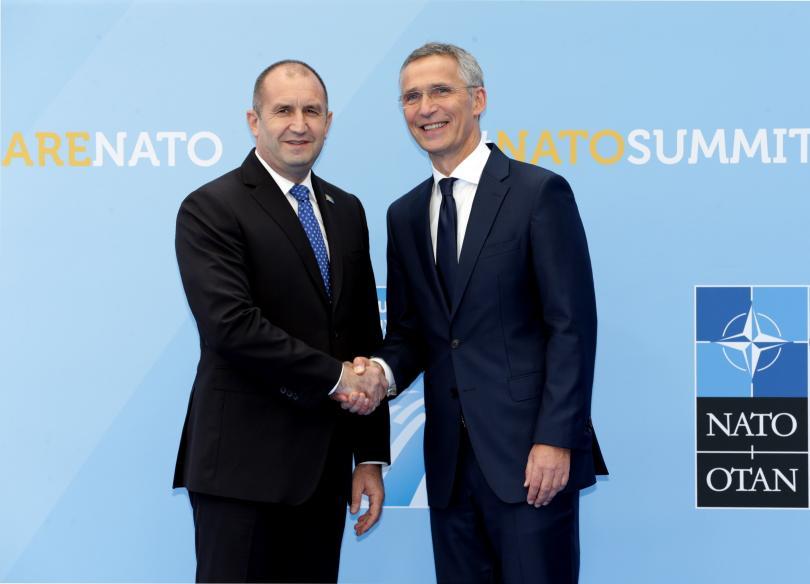 NATO summit started in Brussels on 11th of July. The Bulgarian delegation is led by President Rumen Radev. The allies will discuss global threats and cooperation between them, as well as the Alliance's interaction with the European Union. Defence spending is one of the sensitive topics.
US President Donald Trump has arrived in Europe with the firm stance that NATO's European partners need to increase their defence spending. In 2014, the Alliance decided, by 2024, that all Member States should spend 2 percent of their gross domestic product for security. So far, only four European countries have come close to this goal, and this is a cause for serious criticism from Washington.
At a breakfast with NATO Secretary General Jens Stoltenberg, Donald Trump called Germany "a captive of the Russians" because of its dependence on energy supplies. At the same time, have to defend them against Russia, he added.
Angela Merkel has pushed back against Donald Trump's extraordinary tirade against Germany on the first day of the Nato summit in Brussels, denying her country was "totally controlled" by Russia and saying it made its own independent decisions and policies.
German Chancellor Merkel responded with a smile to Trump's challenging tone. She explained that her country is gradually increasing its defence spending. "I have experienced myself how a part of Germany was controlled by the Soviet Union. I am happy today that we have the freedom to make independent policy and make independent decisions," she said.