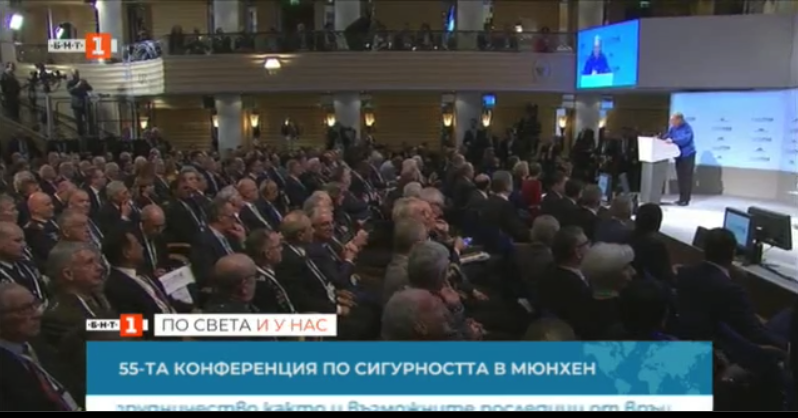 Bulgaria Prime Minister Boyko Borissov on 15th of February is in Munich, where he will participate in an international security conference.
The conference will be attended by 500 participants, 80 Foreign Ministers and Defence Ministers and 35 Heads of State and Government, including Bulgarian Prime Minister Boyko Borissov.
The largest American delegation to date, led by Vice President Mike Pens. NATO Secretary-General Jens Stoltenberg and EU High Representative for Foreign Policy and Security, Federica Mogerini, are at the forum. German Chancellor Angela Merkel also attended the conference.
The focus of this important world forum will be on EU self-assertion, transatlantic cooperation and the possible consequences of the new era of competition between major political forces.
Prime Minister Boyko Borissov and leaders and experts from around the world will discuss arms control and defence policy cooperation. The intersection between trade and international security as well as the consequences of climate change will also be discussed.
Bulgaria's Prime Minister will also hold a series of important bilateral meetings, including with the EU's chief negotiator for Brexit, Michel Barnier, and with the Commissioner for Budget and Human Resources, Günther Oettinger. PM Borissov will also have meetings with the Prime Ministers of Libya and Bavaria, and talks with the Chair of the Christian-Social Union Parliamentary Group in Germany and with the Executive Director of the American Jewish Committee.