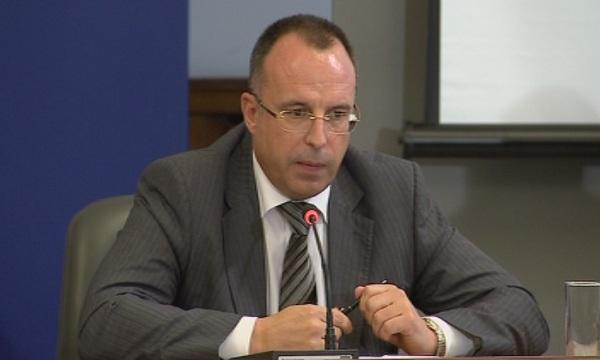 Bulgaria's Minister of Agriculture Rumen Porozhanov resigned on 14th of May. In his motives he says he does not want the attack on him to affect the work of the government.
Porozhanov said that "there are a lot of problems in the sector and certainly not all of them are solved, but everyone has been trying to find a balanced and fair solution."
The resignation was accepted by Prime Minister Boyko Borisov.
The resignation comes amid information about discrepancy between the asset declaration published on the Anticorruption Commission's website and his actual declaration and after a series of controversies including an investigation by the Prosecutor's Office into alleged abuses of EU funds used for guest houses through the State Fund "Agriculture" of which he was in charge.
Porozhanov's name also was in media reports in early May 2019 when he was summoned by prosecutors as a witness in criminal proceedings against business person Minyu Staikov in connection with alleged misappropriation of EU funds. Porozhanov was interviewed in his capacity of former Head of the Agriculture Fund. Prosecutors allege that companies related to Staikov applied for nearly 20 million BGN and unlawfully used funds from European programmes - the Rural Development Programme and the Compensation of Vineyards programme.
Shortly after that, the Prosecutor's Office launched an investigation involving Porozhanov in connection with alleged abuses of EU funds for guest houses, which were not used for the intended purposes.
Prosecutor's Office, Ministry of Interior and the National Revenue Agency initiated an investigation on the cases, which was ordered by Prime Minister Boyko Borissov. The State Fund Agriculture is the paying authority that has granted funding. Among the cases are the guest house of the former Deputy Minister of the economy Alexander Manolev, as well as the case with the phone number of the former deputy director of the Agriculture Fund, which appeared as a contact persons for a guest house.
Porozhanov has denied wrongdoing. He pointed out repeatedly that there is a strict procedure for approving and controlling the EU funding in the state fund "Agriculture" and that he is not close to the businessman Minyu Staykov.
This is the seventh resignation in the Borissov 3 government.