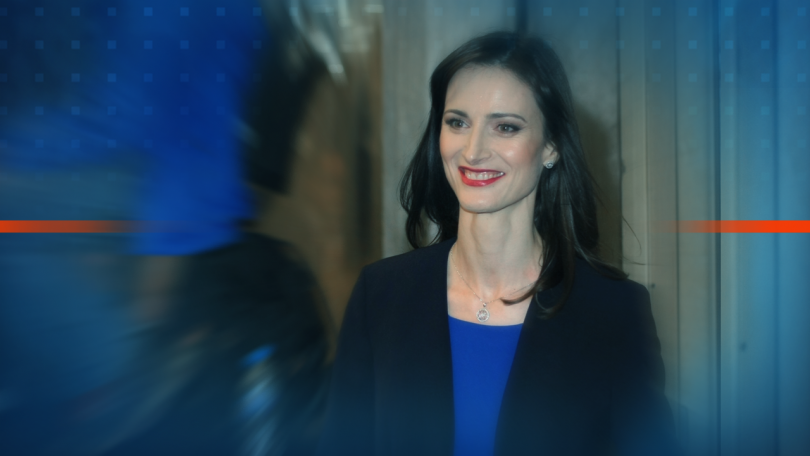 Innovation and Youth portfolio will be the responsibility of the Bulgarian Commissioner Mariya Gabriel in the next term of the European Commission. She will also be responsible for education, sports and culture. On September 10, EC President-elect Ursula von der Leyen presented the team and the structure of the new European Commission.
Mariya Gabriel is extremely pleased with the portfolio she was assigned. This is a very wide area - Innovation and Youth, which includes one of the most successful programs of the European Union - the Erasmus program. It is one of the few programs to receive more funding in the next financial period.
Mariya Gabriel is pleased that this portfolio is somehow related to her previous one - the digital society and the digital economy. Part of her previous area of responsibility was media education. Ursula von der Leyen relies on Mariya Gabriel to bring digitalisation to the European education.
Speaking in front of journalists, Gabriel congratulated Ursula von der Leyen on her bravery to combine into one portfolio the so called golden tirangle - science, business and education. This is a recognition for Bulgaria, Gabriel said, adding that it was important for her that her new portfolio is part of the achievements in the digitital sector. I remind you that supercomputers, digital innovation hubs, everything related to cybersecurity are funded by the Horizon 2020 program. Its successor will be Horizon Europe and it will be under my leadership.
Ursula von der Layen said very kind words for the Bulgarian Commissioner Mariya Gabriel. She said she was very pleased that it was Gabriel who was taking up this portfolio.
Ursula von der Leyen, President-elect of the European Commission: Maria Gabriel has done an exceptionally good job in the digital portfolio of this Commission, so I think she is the perfect person to move to the larger one "Research and Innovation". Research and Innovation is the basis for a successful economic sector. Mariya received the huge portfolioof Education, Youth and Sports. In other words, she will be responsible for the whole Erasmus program. This is also the most successful European program we have had. Mariya Gabriel is a determined and capable person, so she will handle this huge responsibility.
I wish every success to Mariya Gabriel, and also to Bulgaria, the Speaker of Bulgaria's Parliament, Tsveta Karayancheva, said.
Tsveta Karayanchena President of the National Assembly: A very important portfolio and very large. These two areas were separate previously and now there are merged into a mega-portfolio with two Directorates-General, with an extremely large budget. Innovation is the future - innovation, education and young people, it is an extension of her portfolio and I am convinced that she would do well. Yes, I wish her every success, she added.