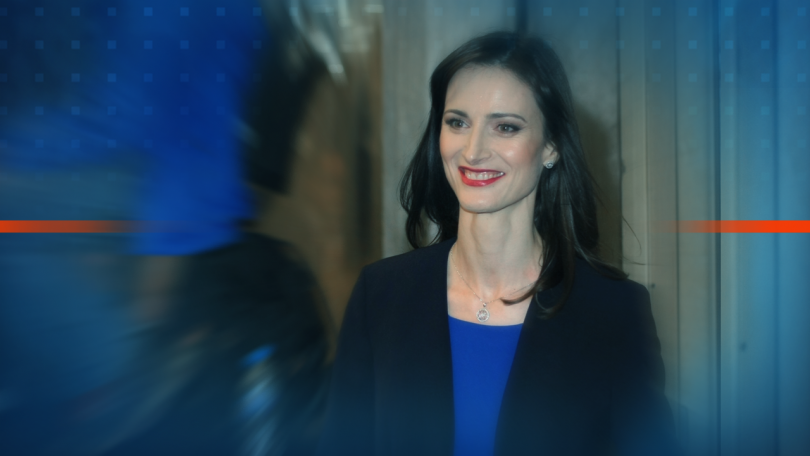 Bulgaria's EU Commissioner for Innovation, Research, Culture, Education and Youth Mariya Gabriel has won another prestigious award for her leadership in protecting women's rights and gender equality. The Honorary Committee of USA-Central Europe Women in Business Summit awarded her the 2019 award for her series of initiatives to promote greater participation of women in the digital sector and recognition of their role in the development of the digital society and economy.
"Increasing the visibility of women's talent and increasing their participation in the digital economy would lead to economic growth, including improving the social outlook. I accept this award in recognition of my work in this direction, but also as a symbol that the issue of women in science and technology is high on Europe's political priorities. I dedicate the award to all successful women in the technology sector, to those who dare to take the path of technology, but also to those who hesitate to serve as their stimulus. Along with the rapidly changing technological developments, the demographic decline and the shortage of ICT professionals in the labour market, the contribution of women can be an indispensable ingredient in meeting these challenges, "commented the Bulgarian Commissioner.
Mariya Gabriel was also honoured as one of the 50 Most Influential Women in Cybersecurity in Europe in 2019 by SCmagazineUK, the leading European cybersecurity magazine, with the 2018 Women of Influence Award in the Political Talent Award Technovisionaire for excellence in research, technology, innovation and business, and with the most prestigious Italian Golden Apple Award from the Marisa Bellisario Foundation for Women's Excellence.