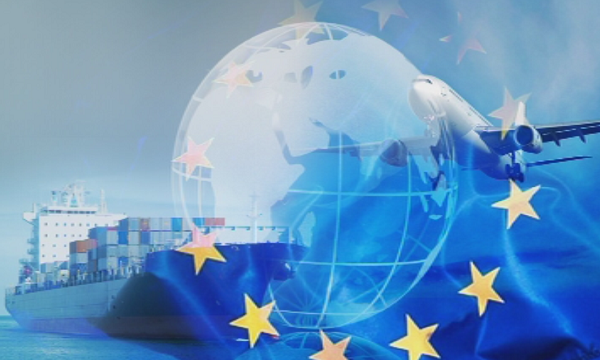 Exports of fuels and mineral water have increased most. Outside the European Union, main partners of Bulgaria remain Turkey, China and Russia, according to National Statistical Institute data.
By the end of February 2019, Bulgaria has increased its average export of goods by nearly 14% compared to the same period last year. The export to the countries of the European Union grew by 17.4% on an annual basis. The biggest growth is in the sectors of fuels and beverages. At the same time, the export of fats and oils of animal and vegetable origin has dropped.
The largest partners of Bulgaria remain Germany, Italy and Romania. The total value of exports to the community is over BGN 3.1 billion.
Exports to third countries from Bulgaria increased by 10.4% per year to 1.4 billion BGN. Bulgaria's largest trading partners remain Turkey, China, Serbia and Russia. Bulgaria's largest increase in exports is in oils and the largest decrease is in the export of foods.
The foreign trade balance of Bulgaria remains positive. There is also an increase in imports from European countries as well as from third countries. On average EU imports increased by 11% on an annual basis. The biggest imports in Bulgaria come from Germany, Italy and Romania. Outside the European Union, imports mainly come from Russia, Turkey and China. The increase in imports from non-EU countries is on average 8.6% on an annual basis.