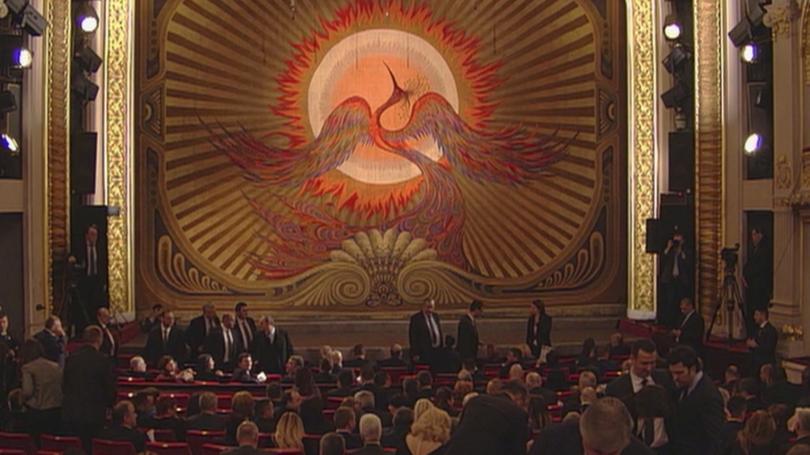 The Minister in charge of the Bulgarian EU 2018 Presidency, Lilyana Pavlova, welcomed the European Commission President Jean-Claude Juncker; the European Council President, Donald Tusk and the President of the European Parliament Antonio Tajani. Bulgaria's President Roumen Radev, Prime Minister Boyko Borissov, President of the National Assembly Tsveta Karayancheva, Chief Prosecutor Sotir Tsatsarov and other Bulgarian officials will attend the event.
Special guest is His Holiness the Bulgarian Patriarch Neophyte.
The special opening concert starts at 19:30.
An interactive exhibition welcomed the guests and delegates for the opening ceremony, displaying images from the Bulgarian cultural heritage.