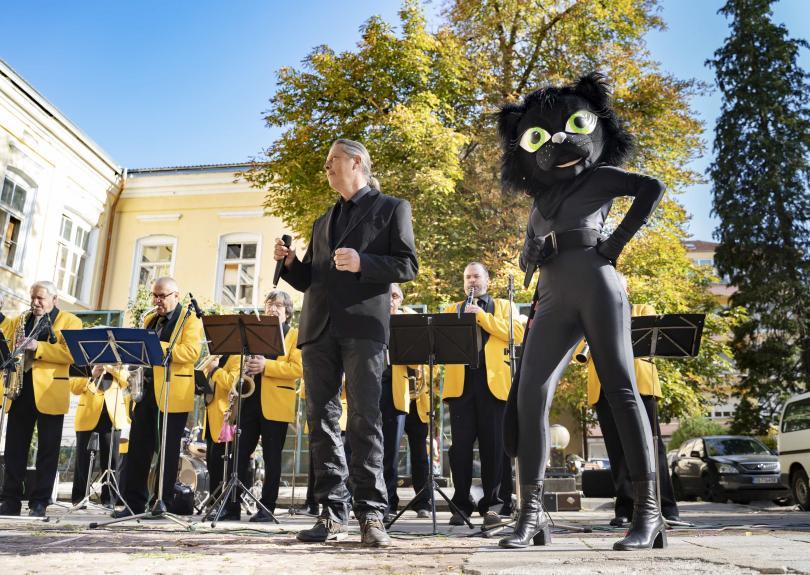 With lots of noise, excitement and ambition, the city of Gabrovo (Northern Bulgaria) known as the Bulgarian capital of jokes started the Carnival time at exactly 11:11 a.m., on the 11th day of the 11th month. The Black Cat, the symbol of the city, started the countdown to the start of the country's emblematic Carnival.
Gabrovo carnival is all about humour and satire. It will begin on May 16, 2020 and will be under the motto "Gabrovo 2020 – between the East and the West!
Gabrovo Carnival always occurs in the end of spring in May. The residents and the guests of the city will go through the streets with a colourful procession, and a black cat without a tail will lead the parade.
The Carnival features parades, live music events, circus shows, street marionettes, acrobatic performances, carving workshops. Everyone dresses in costumes and masks and there are lots of street parties, dances, food and drinks.
There are activities designed to make the guests laugh. There are stand-up comedy shows, poems, stories, pictures and sculptures of funny things happening.
The symbol of Gabrovo Carnival is a black cat. There is a popular Gabrovo joke according to which the locals are so spend-thrift that they cut the tails of the cats so that their doors shut faster when the cats enter so they won't lose much heat in the winter. So, therefore the mascot is a black cat with a cut off tail. Gabrov o residents love their iconic cat with no tail symbol and they even host a cat beauty contest.