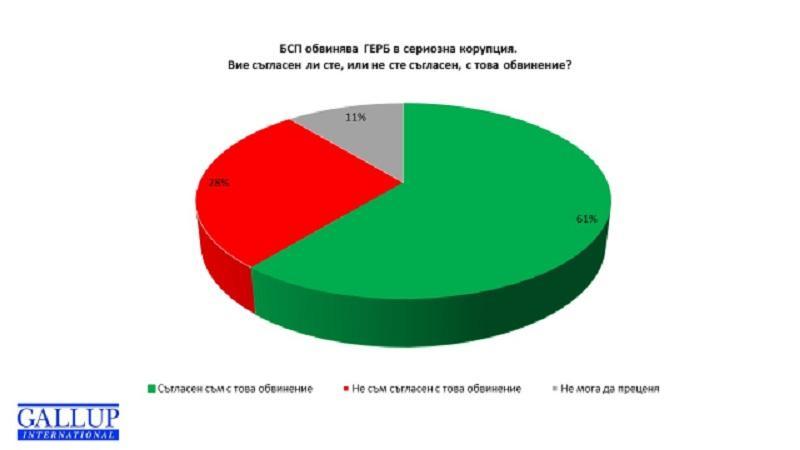 The intertwining of power and corruption is a major problem for the Bulgarian society, results of the latest poll by Bulgarian survey agency Gallup International revealed on 28th of November as quoted by Focus Information Agency. Bulgarians widely accept the allegations of corruption of the political elite, the survey results show.
61% of the respondents agree with the accusations of serious corruption, made by the Bulgarian Socialist Party (BSP) against ruling party GERB.
Likewise, GERB's demand for investigation into the privatisation is supported by 80%.
The survey results also show that large number of Bulgarians were interested in the issue with the border facility along Bulgaria's border with Greece. 59% of the Bulgarians believe BSP MP Elena Yoncheva's allegations about serious irregularities in the construction of the border fence.
source: Focus Information Agency