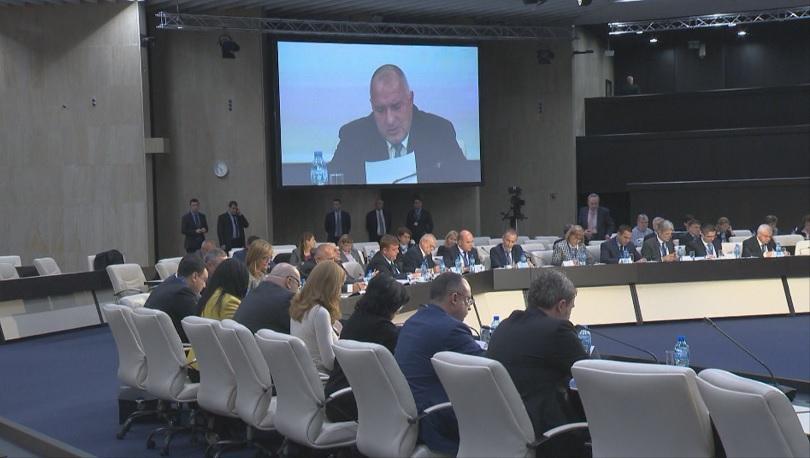 The regular weekly meeting of the government on Wednesdays was held on 10th of January in the renovated Hall 3 of the National Palace of Culture, which will host the official meetings during the Bulgarian EU Presidency. This meeting was a kind of test before the opening of the Presidency of the Council of the EU, which will take place on 11th of January.
Tests of the first briefings were made in Hall 6, which is envisaged for the so called international press centre.
Hall 3 has been equiiped with all of the latest technologies. Each minister has his/her own badge, which is a security requirement. Before the meeting, the video for the Bulgarian presidency was shown on a huge screen in the hall. Bulgaria's Prime Minister Boyko Borissov announced that the purpose of the pilot meeting was to test the whole system.
Apparently pleased with what he sees in the National Palace of Culture, Borissov praised the Minister in charge of the Bulgarian EU 2018 Presidency, Lilyana Pavlova. All ministers wished every success in the next six months.