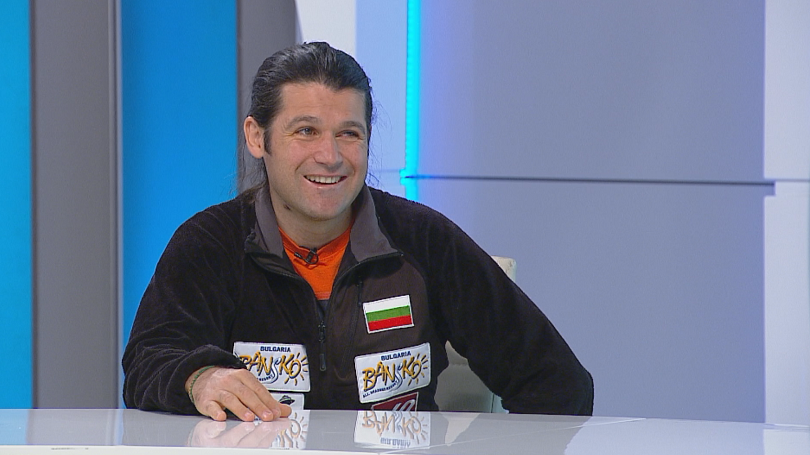 The Bulgarian mountaineer Atanas Skatov climbed Everest early this morning, 22nd of May, his team said. Scatov set foot on the top of the highest peak in the world for the second time. His first climb was on May 24, 2014, from the North Ridge, while now he climbed Everest from the South side.
Skatov summited the top about 3:00 am Bulgarian time on 22nd of May.
The Bulgarian vegan mountaineer managed to climb Everest only 6 days after he set foot on Lhotce peak and without going down to a base camp.
Skatiov's intention was to climb the two near summits within 24 hours, but the strong wind thwarted his intentions.
After Lhotse peak, he went down to a second camp (6,500m) and spent 3 nights there. On 18th of May, about 250 people (climbers and Sherpas) headed to the top of camp 2. Skatov waited a day longer and according to the best weather forecast on 19th of May he headed for Mount Everest. After 2 nights in two high altitude camps that night began to the final ascent to the summit around 17.30pm Nepalese time. After a 10-hour walk up the Southern edge of the slope, touched by the first rays of the sun, Atanas Scatov returned two years later to the highest peak of the planet.
He is now descending as his goal will be to get to the lowest possible camp.
There is arecord high number of people willing to set foot on Mount Everest this year (about 800). Four died yesterday in an attempt to climb the summit: an American, Australian (at 7,500m on the north side) and a Slovenian (in camp 4). An Indian has been missing since 21st of May after he climbed on the top earlier that day.
Dr. Atanas Skatov's project to climb all 14 eight-thousanders in the world, without consuming food of animal origin, goes on.