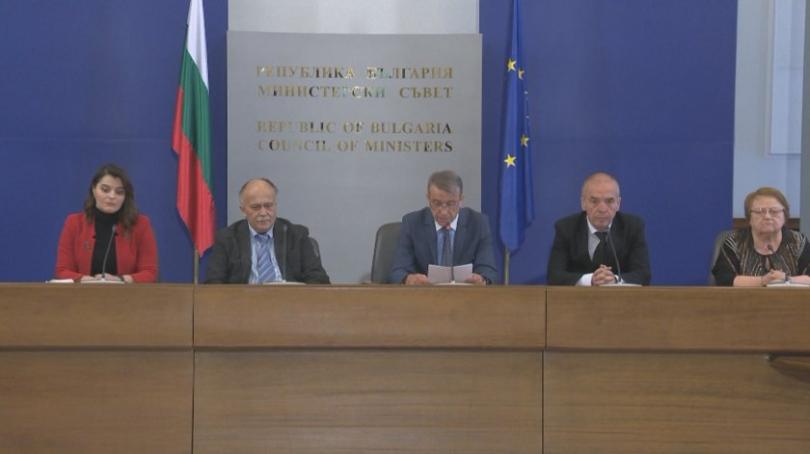 A medical council was set up in Bulgaria to work with the national coronavirus task force. The council will be headed by Professor Kosta Kostov, a consultant in pulmonology.
In a briefing in the council of Ministers on March 24, prof. Kostov presented the members of the medical council. It will be working independently from the task force.
The medical council will monitor medical best practices in Europe and the world and would propose themto the government.
It will give briefings twice a week and will inform the public of any issues of interest to the public in relation to the infection.
The members of the Medical Council are:
• Prof. Radka Argirova, Clinical Virologist at Tokuda Hospital
• Prof. Galina Kirova, Head of Imaging Diagnostic Clinic at Tokuda Hospital
• Prof. Savelina Popovska, pathologist
• Dr. Maria Petrova, medical law expert
• Dr. Tsvetislava Galabova, psychiatrist
• Assoc. Prof. Atanas Mangarov, Infectionist and Pediatrician, Head of the Clinic for Pediatric and Infectious Diseases - Infectious Diseases Hospital - Sofia
• Assoc. Prof. Vasil Velchev, cardiologist
• Assoc. Prof. Lyubomir Kirov, General Practitioner
• Prof. Georgi Momekov, pharmacologist
• Dr. Valentin Pavlov, Vice-President of the Bulgarian Dental Union
• Prof. Nikolay Mladenov, specialist in anesthesiology and intensive care
• Associate Professor Rosen Kalpachki, neurologist
• Assoc. Prof. Dr. Alexander Simidchiev, Pulmonologist
• Konstantin Vulkov, Program Director of Darik Radio
The purpose of the Medical Council is to develop algorithms, recommendations for the diagnosis and treatment of Covid-19 and its organ infections.
The Medical Expert Council intends to create even greater public confidence in the measures taken and at the same time to increase the awareness of everything from the area of medicine being done in dealing with the coronavirus.
Its aim is to help members of the public feel more secure and to be given timely information.
Its representatives will give two press conferences a week - on Tuesday and Friday. A Facebook portal with up-to-date and reliable information will be established.