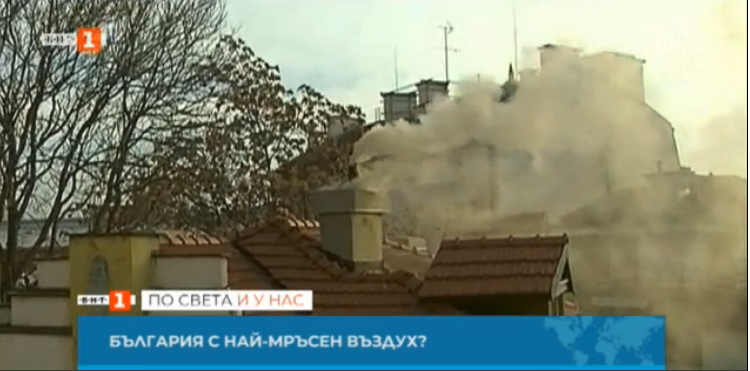 Bulgaria is ranked first in the EU in terms of shortening life span because of poor air quality, the EU Court of Auditors concluded in its recent report on air pollution, released on 11th of September. Toxic air kills 400,000 Europeans before their time each year. The report is based on observations in six European cities - Sofia, Brussels, Stuttgart, Ostrava, Cracow and Milan. The dust particles, nitrogen and sulfur dioxide are the main air pollutants.
Every day in the European Union more than 1,000 people die prematurely because of the polluted air, which is 10 times more than the victims of road accidents. Bulgaria is ranked first, followed by the Czech Republic, Latvia and Hungary.
According to the European Court of Auditors, the situation in our country is even worse than countries like China and India, which are traditionally associated with poor air quality.
According to the auditors' report in Sofia since 2009, there has been no improvement in the levels of fine particle pollution. The European Auditors' report recalls that in April, the European Commission won a case against Bulgaria in connection with the exceedance of the air pollution limit values.