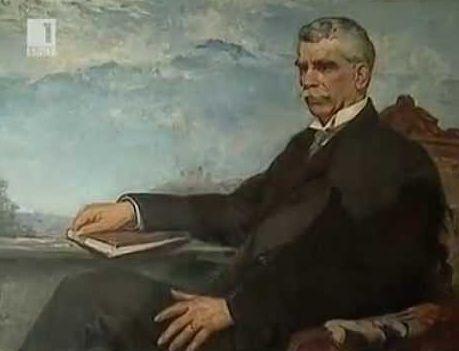 Bulgaria marks 169 years since the birth of the famous Bulgarian poet, novelist and playwright, Ivan Vazov, often referred to as the patriarch of Bulgarian Literature.
In the capital city if Sofia, the anniversary will be celebrated at the monument to the writer in the garden of Saint Sofia and in his house in the centre of the city.
In his birthplace, the town of Sopot, the celebrations will be start with liturgy in the church "St. Peter and Paul" and will continue with a recitation of students in Ivan Vazov Museum.
The residents of Sopot will have the opportunity to meet this year's prize of the National Literature Prize in the name of Vazov – Milen Rouskov. Immediately afterwards the author will plant the traditional coniferous tree in the park next to the museum.
The works of Ivan Vazov reveal two historical epochs - the Bulgarian Renaissance and the Post-Liberation (from Ottoman Rule) epoch. Ivan Vazov holds the highest honorary title of the Bulgarian Academy of Sciences - Academician. He acted as Education and People Enlightenment Minister from September 7, 1897 until January 30, 1899.
Vazov's novel "Under the Yoke" is the most famous piece of classic Bulgarian literature and has been translated into over 30 languages.