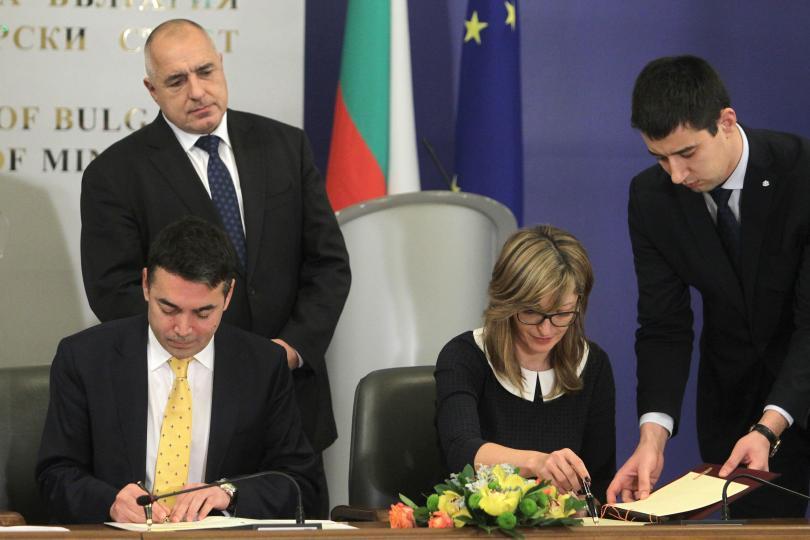 The good neighbourly relations agreement between Bulgaria and Macedonia enters into force as of 14th of February.
Bulgaria's Deputy Prime Minister and Minister of Foreign Affairs, Ekaterina Zaharieva, and the Minister of Foreign Affairs of the Republic of Macedonia, Nikola Dimitrov, signed a Protocol for Exchange of Ratification Documents with which the Treaty for Friendship, Good Neighbourly Relations and Cooperation between the Republic Bulgaria and the Republic of Macedonia comes into force.
The event took place in the Granite Hall at the Council of Ministers in Sofia.