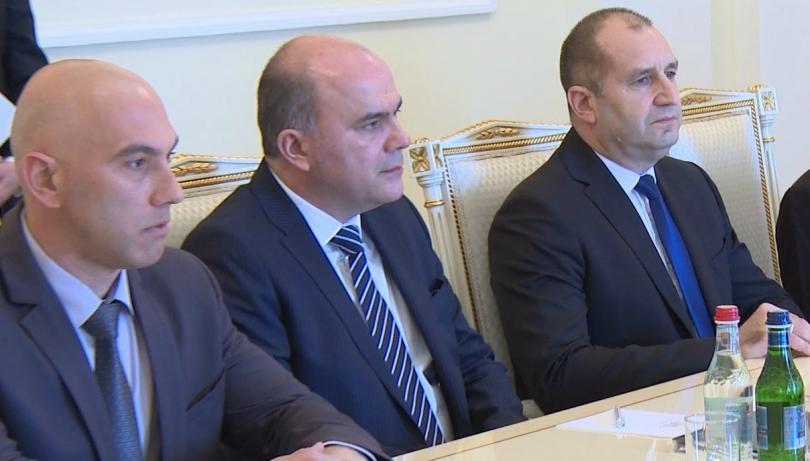 The Bulgarian Minister of Labour and Social Policy Minister Bisser Petkov and his Armenian counterpart, Artem Asatrian, signed an agreement for the regulation of labour migration between Bulgaria and Armenia. The document was signed on 12th of February in Yerevan within the visit of the President of Bulgaria Rumen Radev to the Armenian capital, the press officeof the Ministry of Labour and Social Policy announced.
The agreement will apply to citizens of Bulgaria and Armenia with contracts of employment and residence permit in the territory of the other country after negotiation and the procedures for its implementation. The purpose of the document is to provide an additional opportunity for finding staff for sectors of the Bulgarian economy where there is a shortage of labour force.
The agreement regulates the employment of Armenian workers in Bulgaria for a period of one year with the possibility of subsequent extension for a total of up to 3 years. It also provides for the exchange of seasonal workers between the two countries for up to 9 months per year. The entry, residence and employment of Bulgarians in Armenia and Armenians in Bulgaria will be regulated by the laws of the host country. Employed workers can be accompanied by members of their families.
The recruitment of potential workers for available job offers according to their professional qualifications will be carried out by the competent institutions of the sending State.
The Ministry of Labour and Social Policy of Bulgaria and Armenia will exchange information on job offers received in the territory of the respective country. The competent institutions will cooperate in the selection of potential workers and in the signing of the employment contracts by the selected candidates. They will be informed in their native language about working conditions, residence, housing and return.
Job offers will include information on the economic sector and geographic region in which the activity will take place, the number of workers to be employed, the qualifications sought, etc. The document stipulates that visa applications under this Agreement shall be processed by the competent host consular office of the host country.
The workers will have the same employment rights and job protection that apply to local workers. Their remuneration and working conditions will be determined individually in the employment contracts. They will be in line with the terms of the collective agreements in force and, in the absence of such, with the applicable legislation of the host country for the same profession and qualification.
source: BTA