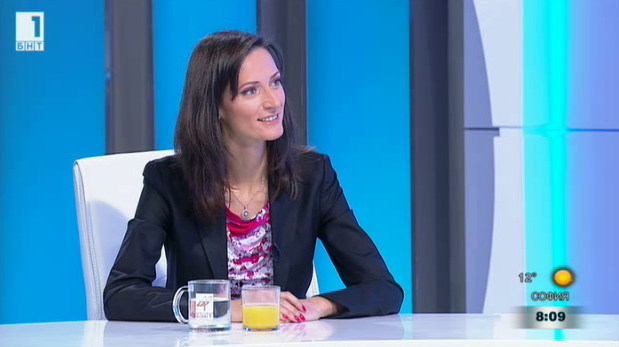 Cybersecurity, combatting fake news and ensuring broader Internet coverage are major European Commission priorities in the field of digital technologies, Bulgaria's EU Commissioner Mariya Gabriel, said in the studio of the BNT morning programme "The Day Begins" on 8th of September.
Gabriel described fake news as a problem that directly threatens democracy and society. The Commissioner also commented on the forthcoming establishment of a common European cybercrime coordination mechanism to protect citizens from blackmail and data theft.
Maria Gabriel, Commissioner for Digital Economy and Society: "There is no Member State capable of dealing with such a phenomenon alone. It is very important for individual Member States to have teams ready to react and provide coordinated response in order to prevent situations like WannaCry. Our signal is very clear - a comprehensive unified approach focused on security of the public. Only this way we can build trust in this digital economy that we all want so much to bring real benefits to our economies and people. "
Bulgaria is now a top destination and a leader in new technologies in the region. Acording to Cisco data, Bulgaria is the 3rd in Europe and the 10th in the world in terms of number of certified IT specialists. Over 70% of those employed in the sector are under 40 years of age. 10 years after Bulgaria joined the European Union, the increase in this industry is 600%. Bulgaria is the first in Europe in terms of number of women employed in the IT sector, Mariya Gabriel said.
This data shows there is great potential for the future, she added.