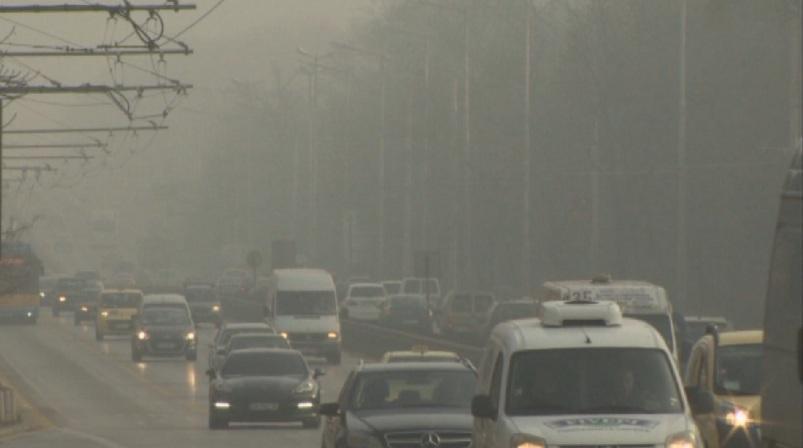 The buffer parking lots in Sofia on December 10 will be free of charge for citizens who leave their car and use public transport to travel in the city. The measure is being introduced because of the higher levels of fine dust particles in recent days and the fog forecast of the National Institute of Meteorology and Hydrology.
Sofia municipality Inspectorate continues conducting checks for unregulated waste burning and other sources of pollution.
The metropolitan municipality monitors the data from the measurement stations of the Environment Executive Agency. It has readiness to introduce "green ticket" If a daily average of more than 200 microgrammes per cubic metre is recorded at at least two stations. Green ticket is a measure aimed at encouraging people to leave their cars and use public transport on days with high concentration of fine particulate matter.The ticket price is 1.00 BGN and is valid for one day and for the whole public transport network.
Drivers of vehicles should not leave their cars running when they are not in motion. Citizens are also advised not to use their cars, if possible, but to use public transport on days with fog and high levels of fine particulate matter.
GERB lawmakers are planning to submit a proposal for incrimination of the the burning of waste.
For another day in a row, Sofia's air quality monitoring stations detected particulate matter concentration above the norm of 50 micrograms per cubic metre. According to the municipal website, the situation in the areas of Pavlovo, Hipodruma, Nadezhda and Mladost is the worst.
Apart from Sofia, there are high levels of fine particulate matter in the cities of Pazardzhik, Kyustendil, Blagoevgrad, Vratsa and Yambol.
Yellow code alert is in place because of fogs and reduced visibility for 13 districts in the country. The warnings are valid for Western and Central South Bulgaria.