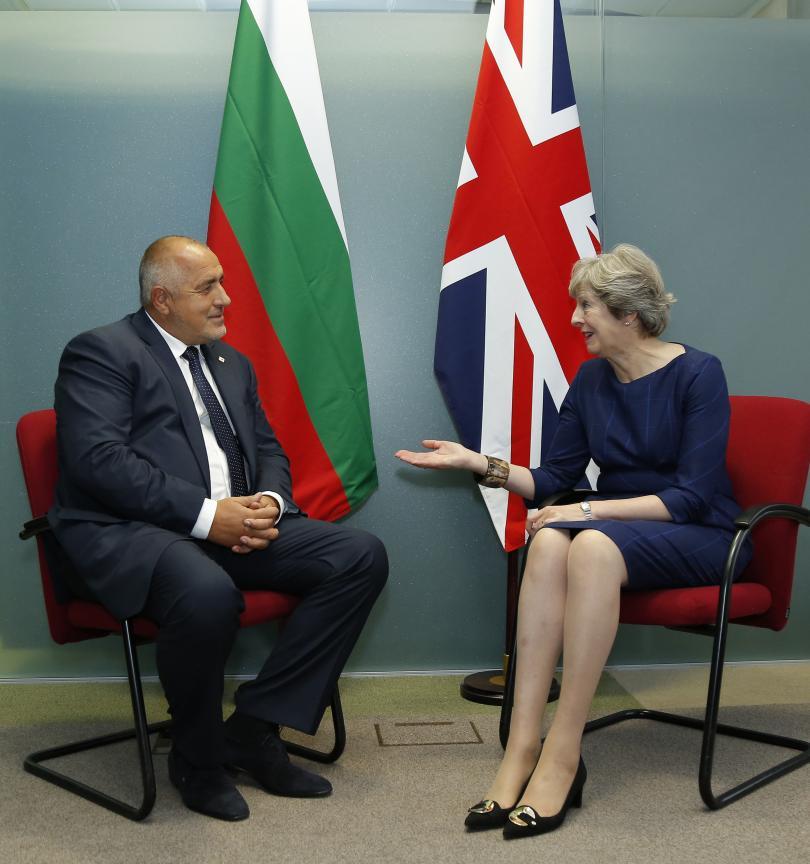 Bulgaria and the UK will continue their good cooperation to ensure security in Europe, managing migration flows and fighting terrorism, was the clear opinion of Prime Ministers Boyko Borissov and Theresa May, who met in Brussels on 19th of October before the start of the European Council.
British Prime Minister Theresa May and I discussed the migrant crisis and Brexit, Bulgaria's Prime Minister wrote on his Facebook page.
The UK's exit from the EU will not break the cooperation and friendship between our countries. We have a large Bulgarian diaspora in the UK, and it is important for us in the negotiations between Brussels and London to guarantee the rights of citizens, he said.