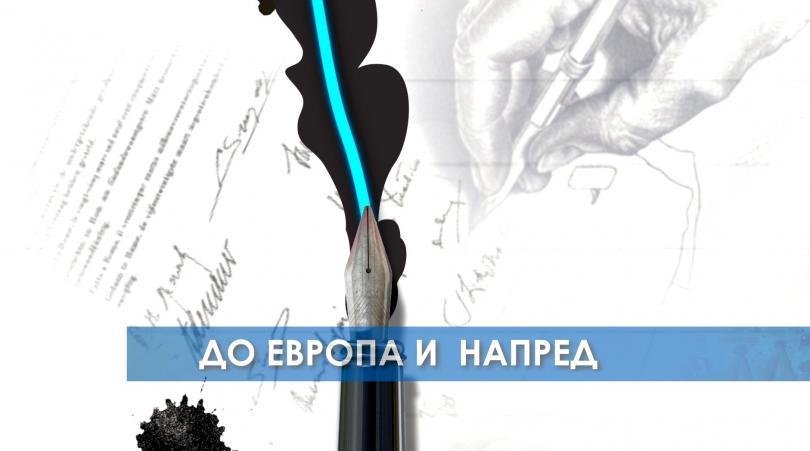 On Sunday (February 10th) at 3:00 pm, BNT 2 will broadcast the first episode of the show "To Europe and Forward". The series presents documentaries and memories of eyewitnesses, events and facts from the latest history.
It goes back to the year 1957 when Rome, Belgium, West Germany, Italy, Luxembourg, the Netherlands and France signed the Treaty establishing the European Economic Community (EEC). This document is considered to be fundamental in the modern history of United Europe, which Bulgaria joined five decades later.
Every other Sunday of the month, through documentary footage and evidence of distinguished personalities, "To Europe and Forward" will show political, cultural, religious and secular events that played an important role in the history of mankind.
The BNT2 TV project seeks an impartial reading of the events, and to entertainingly ignite and awaken curiosity about familiar or not so familiar facts from these years. The first guest has the senses of the modern free-thinking European, and he has the virtuoso skill to thoroughly and with exquisite irony go back to the past.
The host of the new show is Nikolay Donkov. He has considerable journalistic experience in radio stations in Bulgaria and Canada, where he lived for more than 13 years. His artistic interests include Spanish-language literature, graphic design and rock music.
Each edition of the show is dedicated to a particular year and the ambitions of the team aim to recall and present the whole range of events, conflicts, exciting moments and nostalgic moments enclosed in albums and archival folders between January and December.
Special guest in the edition dedicated to 1958 (February 24) is the famous sculptor Georgi Chapkanov.
Director of the project "To Europe and Forward" is Rossen Elezov. Screenwriters are Helia Chavdarova and Ivo Ivanov. Responsible operator is Tsvetan Nedkov. Producers of the show are Nikolai Tabakov and Ivaylo Ognyanov.
Watch the first edition of the series "To Europe and Forward" dedicated to 1957 – the year in which the Treaty establishing the European Union was signed in Rome; the year in which the first Shopping Mall on the Balkans - TZUM, was opened and the year in which Elvis Presley's "Prisoner Rock" becomes song of the year. The year in which the Nobel Prize for Literature was awarded to Albert Camus, and in Italy, Boris Pasternak's "Doctor Zhivago" novel was released.
This Sunday (February 10) at 15:00 on BNT2!