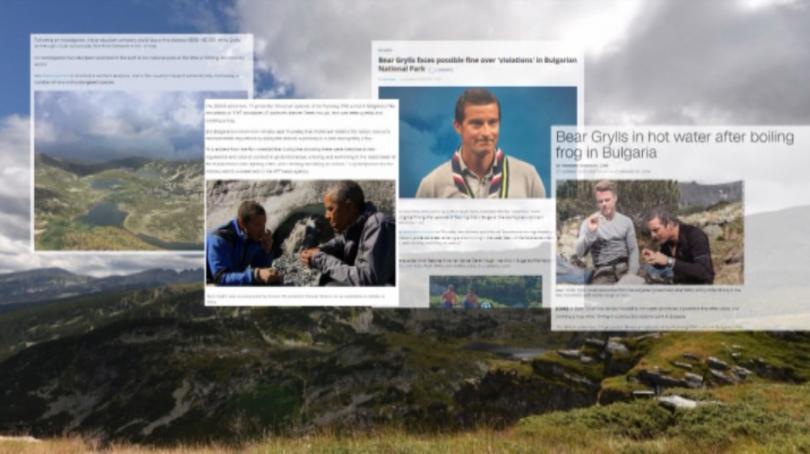 Bear Gryll's team paid 12,800 BGN from the sanctions imposed for filming an episode of his Running Wild series in Bulgaria's Rila mountains in 2017.
The fines are for swimming in the waters of Karakashevo lake and catching and killing an animal. A fine will be also issued for lighting a fire on an unregulated site in the protected area.
According to the regulations, the sanctions amount to 1,000 to 10,000 BGN.
We recall that the violations were made two years ago when Bear Grylls and Derek Hove photographed another episode of wildlife survival, this time in the protected area of Rila National Park.