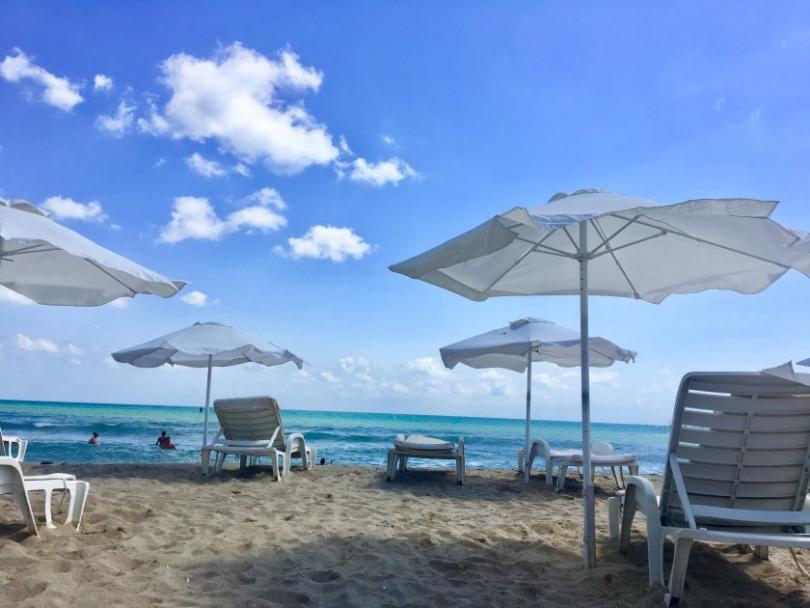 Charter flights have long been the backbone of domestic tourism. About 85% of the foreign tourists in Bulgaria arrive by that means.
In June, however, 98% of the charter flights were cancelled. It is not clear how many of those scheduled for Bourgas Airport for the next month will arrive.
At the same time, the lack of foreign tourists in early summer, left more than 70% of the hotels in Sunny Beach, the largest resort on the Bulgarian Southern Black Sea coast, closed.
Fear of coronavirus is the shortest way to describe the situation with cancelled flights and reservations..
For comparison, in June 2019, Bulgaria was visited by over 315 000 tourists, and in the same period this year the number of tourists is about 6 000.
By the end of September, 10 600 charter flights have been scheduled to arrive at Bourgas Airport, which is many times less than last year, and how many of them will take place is a matter of many unknowns, commented the chairman of the Chamber of Tourism in the seaside city, Ivan Ivanov.
"The contracts signed with Fraport and the respective domestic and foreign airlines, they have the right to reduce throughout the season. If the seats are not occupied more than 50%, the relevant charter flight will not travel not only to us, but also to any other destination," Ivan Ivanov told BNR.
Some of the foreign tourists arriving by plane in the Southern Black Sea coast are property owners, but all landings at the two airports in Varna and Bourgas contribute to the stimulation of the domestic economy.
"Given that there is such a huge drop in flights, it means that it has literally stopped," commented hotelier Diana Kolcheva.
She pointed out that the lack of foreign tourists at the beginning of the summer has left more than 70% of the hotels in the largest resort on our Southern Black Sea coast "Sunny Beach" closed.
"It is still not clear what will happen to the arriving holidaymakers from third countries, for whom the 14-day quarantine has not yet been lifted," commented tour operator Ivan Kiryazov.
"Every day we have cancellations, so far they are 80%," he estimates, and believes that the reason for the outflow is the information released abroad that a second wave of coronavirus has started in Bulgaria and tourists cancel reservations.
source: BNR