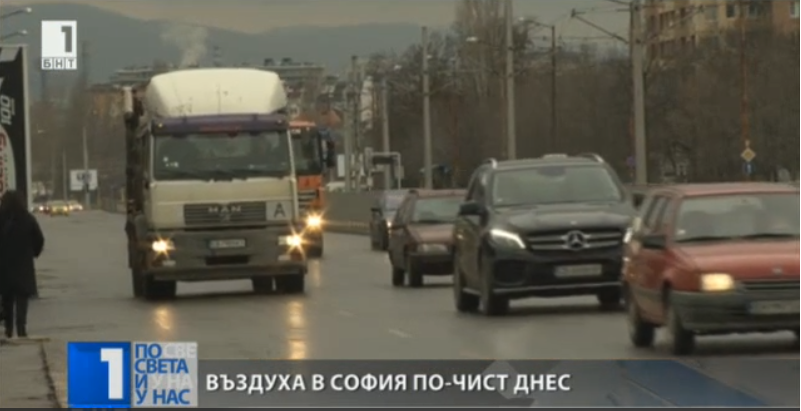 Air quality measurements in Sofia show that the air quality improved on 10th of January. The wind on the afternoon of 9th of January helped to disperse the pollution.
Currently, fine particles in the air are above 10 microgrammes per cubic metre, given that the acceptable levels are 50 microgrammes per cubic metre.
Pollution in Ovcha Kupel and Slavia residential areas was close to the limits of the acceptable standards, data from civil monitoring stations showed. The stations of the Executive Environment Agency (ExEA) report an increase in the concentration of fine particulate matter at lunchtime in Pavlovo and Druzhba, reaching values of 40 microgrammes per cubic metre.
Since the beginning of the year, air pollution in Sofia has been twice above the norms. Short-term measures were taken by Sofia Municipality.