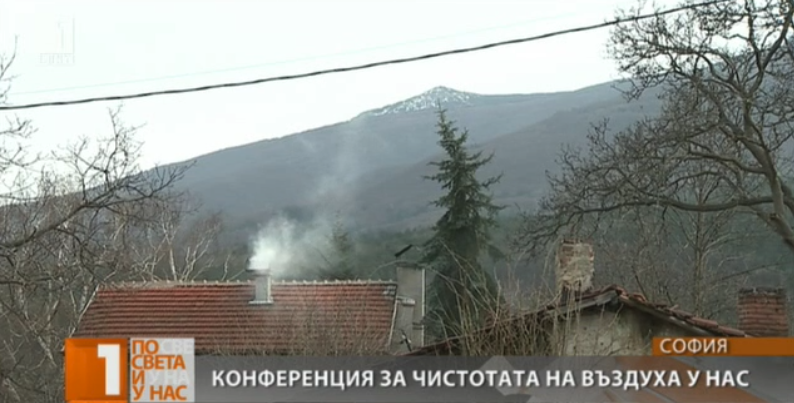 Air quality is improving, but the levels of fine particles in the air in Sofia are still above the permissible norms. These were conclusions from a conference held in Sofia on 24th of November.
The European Commission has already sentenced Bulgaria for the poor air quality in almost the whole country. The government is seeking an extension to take measures to address the problem.
The air in Bulgaria continues to be among the most polluted in Europe. Most of the pollution comes from domestic heating systems, road transport, industry and energy sector. Specific measures have been proposed at the conference to tackle the problem. Pollution caused by domestic heating can be reduced if more dry wood is used because it gives 40% lower emissions and generate more heat. Also, measures will be taken to avoid the use of coal with high sulfur and ash content. Another measure will include higher technical requirements for vehicles.
"Traffic Police should be able to refuse first registration of cars that do not meet these requirements at first import", Neno Dimov, Minister of Environment and Water said. "There should be increased control on the roads regarding vehicles spewing black smoke. Purchase of electric cars and new cars should be encourages and charging systems for the electric cars should be built," he added.
According to the latest data from this week, the highest levels of air pollution were measured in Vidin, Montana and Gorna Oryahovitsa. In the capital Sofia, higher levels of fine particulate matter were measured only in Boyana residential district.