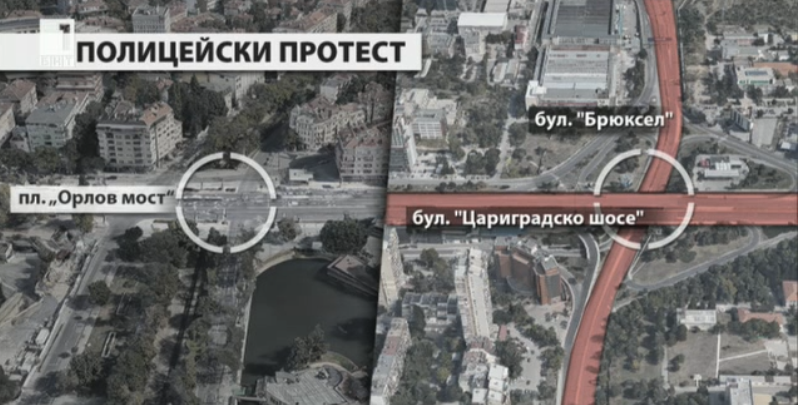 Despite the agreement reached for provision of additional funding, the police protests planned for 11th of January will be still held.
The police trade unions have organised protests on the route of the European delegations arriving to Sofia for the official opening of the rotating presidency of the Council of the EU.
A new increase in the salaries of Ministry of Interior (MoI) staff was negotiated today by the police unions at a meeting with the prime minister after they requested an additional 15% pay rise. According to them, the additional BGN 55 million allocated since the beginning of the year were not enough. However, the planned protests will be held. The leadership of the 9 police trade unions, however, have promised to discuss the cessation of the protests.
A total of 9 protests were being held in Sofia on 11th of January.
Protests for and against the spatial plan of National Park Pirin were scheduled for the late afternoon.
A peaceful demonstration in support of the ratification of the Istanbul Convention was organized by NGOs outside the building of the the National Assembly. These include the National Children's Network, the Puls Foundation, the Animus Foundation and the Bulgarian Gender Research Association.