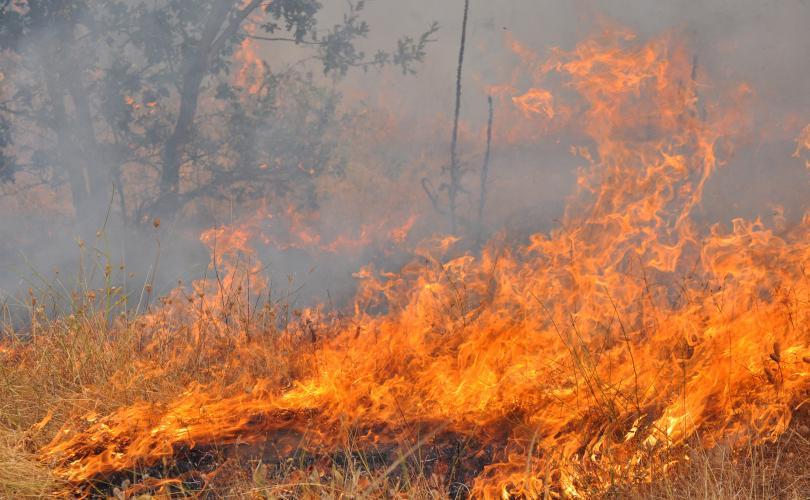 Code orange alert over heightened risk of wildfires was issued in Bulgaria, the National Institute of Metrology and Hydrology at the Bulgarian Academy of Sciences announced on 7th of August. 630 fires have been suppressed in the past 3 days, the Bulgarian Ministry of Interior said.
The wildfire, which broke out between the villages of Banevo, Izvorishte and Mirolubovo in the region of Bourgas, South-East Bulgaria, was extinguished. It burned 3,000 decares of mixed forest and about 1,000 decares of dry grass and shrubs. Firefighting equipment is still in the area.
Firefighting teams continue to battle the wildfire in the area of the villages of Radulovtsi and Burlozhnitsa near Sofia. 4 firefighting teams are working to put out the fire, which had engulfed nearly 2,000 decares of dry grass.
The fire in the area of Vetren, Pazardzhikregion in South Bulgaria, has been brought under control. More than 80% of the fires are in wildlands. There are no victims or injured people.