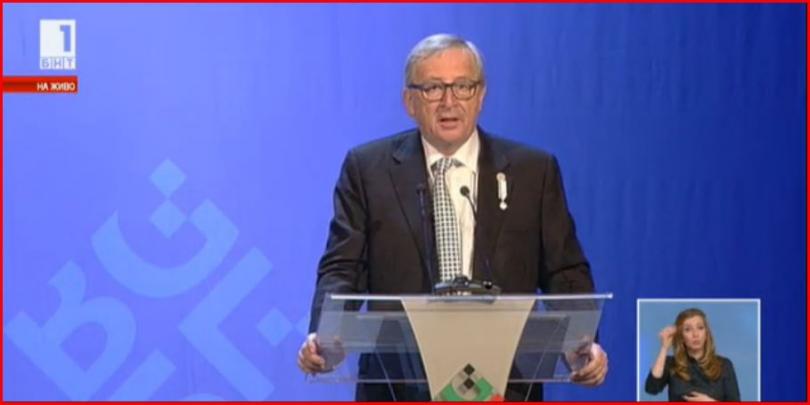 "Eleven years ago, in 2007, Bulgaria became a member of the EU, but the process started long ago. I am proud that I have my small contribution for the EU accession of Bulgaria, " EC President Jean-Claude Juncker said at the official opening of the Bulgarian Presidency of the Council of the EU on 11th of January.
"Your Presidency is taking place at a crucial moment when the European Union must deliver on a number of initiatives for our citizens and shape our Union's future, " Juncker pointed out.

"I can think of nobody better than my friend Boyko to carry Europe forward and act as a bridge builder in our Union and beyond. I know he will do this with force - sila (Bulgarian word for "force" and part of the presidency slogan) - because he is a strong and committed European, " he said.

"You can count on us. Your place is in Europe. Your place is in Schengen. Your place is in the euro. I will work for that. The Commission will be by Bulgaria's side: United we stand strong and united we will stand, " Juncker noted.