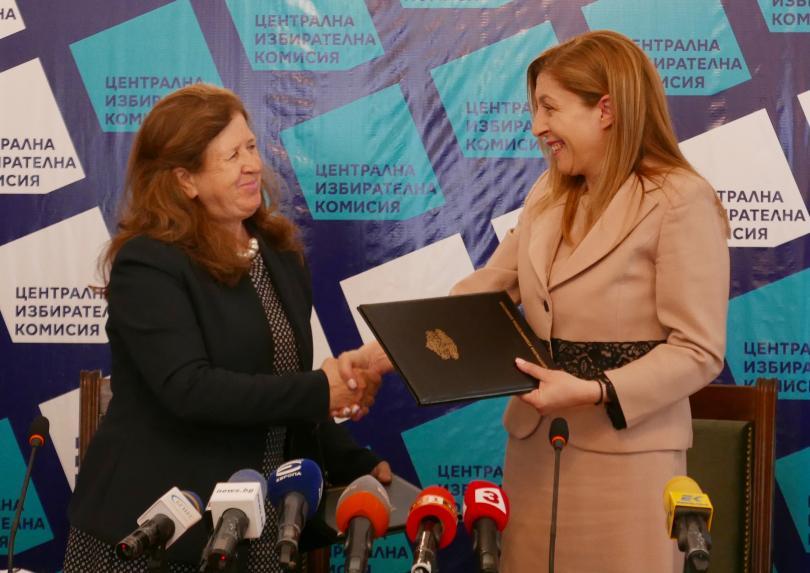 A total of 15 parties, 8 coalitions and 10 initiative committees have been registered for participation in Bulgaria's European Parliament elections on May 26 2019, Central Electoral Commission (CEC) spokesperson Alexander Andreev said on 18th of April.
The CEC rejected the appeal of the coalition, "For You Bulgaria" and declined to register one initiative committee due to inconsistencies in the documentation.
Political parties and coalitions had until April 10 to apply for registration. For initiative committees, the deadline is April 15.
Drawing the lots for the candidates for the European Elections will be held on April 24 at 15:00.
So far, 2090 applications have been filed to open polling stations outside the country, Andreev said.
Three bids have been submitted for suppliers of machines for the voting. A seven-member team examines the technical documentation of the three participants.
CEC and Council of Electronic Media (CEM) signed an election monitoring agreement aimed at exercising joint control during the election campaign for the European elections in May, Stefka Stoeva, CEC chairman said.
CEM Chair SofiaVladimirova noted that she does not regard the signing as a formal commitment. She recommended that the media pay attention to people with specific educational needs and young people in order to get the best possible and comprehensive information.